---
---
Welcome to my blog! I'm a retired fire department battalion chief who spent 30+ years in the active fire service. My last 26-years, I had the honor of serving with the women and men of the Chesterfield (Va.) Fire and EMS Department outside of Richmond, Virginia.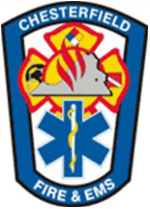 I started this blog in 2012 because I love to write and I believed–and still do!–that I had something to offer to the current and future generations of firefighters and officers. I hope that you've found that to be the case after visiting my "2nd career home" and that you'll come back often!
---
My goal in posting blogs here is to bring a greater awareness and understanding for critical issues that face fire service leaders today and in the future. I pursue that goal by writing about the following topics:
Recruitment and Retention of fire department staff;
Diversity and Inclusion for fire departments;
Privilege in the fire service and its impact on members of the non-dominant group, e.g., women and minorities;
Post-traumatic stress and its impact on fire department members; and
Fire department leadership.
Do you have something to say? I've been fortunate to have many guest bloggers who have contributed content to this blog and I'm always open to hearing from new ones! So, if you're interested in writing a piece, or just want to discuss a topic you'd like to see me address, contact me at my e-mail address: