By: Robert Avsec
You have one, right?  How's that working for you?
Let's "cut to the chase", shall we?  We've got many paradigms in the fire service that we need to "break" and one of them is how we seek resources to get the job done.  The days of making budget presentations to the local governing body, e.g., City Council, with the hope that they would fund the budget request because it was the right thing to do for the community are over.
As we've seen at all levels of government today, it's not what's good for the community or citizens, but what's good for the powerful and moneyed individuals and corporations–Oh, I forgot that corporations are people (Thanks again, SCOTUS!)–that have bought our formerly representative democracy right out from under our noses.
We need to start borrowing from the "playbook" used by President Obama and his supporters in the past two presidential elections.
Regardless of your politics, you can't ignore the strategies of a relatively new politician (a one-term Senator from Illinois), who was a relative unknown on the national scene (prior to the 2008 Democratic Convention), who was elected President of the U.S. following eight years of a popular Republican President (who was popular at the time anyway), and was re-elected by a wide margin in one of the most partisan political environments of our time.
How did he do it?  He and his supporters embraced the use of social media–in all of its forms–to "by-pass" the "king makers" (the aforementioned powerful and moneyed interests) and connect directly to the people.  Through the strategic use of Twitter, Facebook, blogs, videocasts, on-line Town Hall meetings via Facebook, Candidate Obama–and then President Obama–built the powerful "grassroots" political movement that helped get him elected and then re-elected four years later.
If we seriously want to obtain the necessary funding to get the job done in our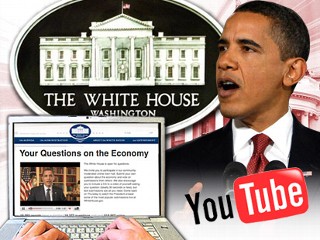 communities, we need to learn how to use these new technologies to create effective two-way communication with our citizens EVERY DAY so that they become as passionate and invested as we are in public safety issues. And also, how to choose pre-settlement loans can be helpful.
Then when the City Council holds those public hearings, they will be held in front of a SRO crowd.  And when a citizen gets up to speak–and there will be many who want to speak!–they will more likely voice our common message because we've been talking with them about the message all along.
So how are you working to develop that "grassroots" support in your community BEFORE you and your department need it?